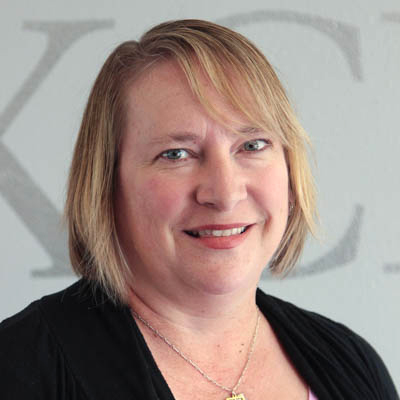 Linda Freeman
Executive Director
New Mexico Sentencing Commission
lffreema@unm.edu
505-235-2795
Education
M.A. Political Science, University of New Mexico
---
Bio
Ms. Freeman has 16 years of research experience. She has worked at the New Mexico Sentencing Commission and served as its Deputy Director from 2010 to 2016. Her research and evaluation has primarily focused on criminal justice and community issues in New Mexico.
Professional Experience
Ms. Freeman came to NMSC after working as a Research Scientist at ISR for seven years. At ISR she coordinated and conducted criminology research projects. Linda is skilled at designing research plans, supervising data collection, as well as analyzing and interpreting the results. Since coming to NMSC she has presented research results to funding agencies, including state and local agencies, and the NM State Legislature. She has provided research on legislation that impacts the criminal justice system in the state. Linda continues to direct the annual update of the NM Statewide Workload Assessment Study Of Judges, District Attorneys, and Public Defenders. She also supervises the NM Detention Facilities Reimbursement Act Annual Survey of County Detention Facilities, the Annual Earned Meritorious Deduction Calculation Study For Inmates Released From the NM Corrections Department, and VAWA funded domestic violence research. Linda also writes research proposals, formulates budgets, and tracks project expenditures.
Prior Professional Experience
University of New Mexico Department of Political Science, Albuquerque, NM, Linda continues work as an Instructor, teaching introductory courses in political analysis covering research design, quantitative analysis, and public policy.
City of Albuquerque Budget Office, Albuquerque, NM, 2001 – 2003, She implemented quality management program for all city departments. Conducted training on the city's strategic management system, including the on-line database that departments use to track their performance measures. Assisted departments in the development of appropriate efficiency and effectiveness measures for the services they provide. Researched best practices from other municipalities. Designed and developed customer satisfaction and community needs surveys in consultation with departments. Analyzed survey results and produced reports for departments.
Administrative Office of the Courts Supreme Court of New Mexico Judicial Information Division, Santa Fe, NM, 1997 – 2001, Ms. Freeman managed statewide-automated statistical data collection and reporting for New Mexico's 81 district and magistrate courts. Determined adequate judicial and clerical staffing levels using quantitative research methodologies. Summarized results of judicial and clerical staffing studies and present results to the Chief Judges Council. Analyzed trends in revenue flow, fee assessments, and collection rates. Performed trend analysis using court caseload data. Forecasted future court caseload trends.
Education
University of New Mexico, M.A. Political Science